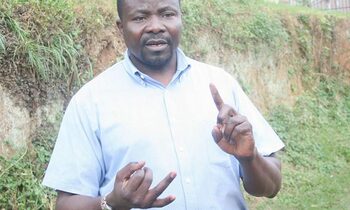 Uganda Tourism Board (UTB) has been urged to develop more tourism products to keep abreast with the tourism industry in East Africa. This development is intended to increase the invisible form of business accruing from the tourism industry.
Francis Mugoga, the director at the Tourism Institution of East Africa (TIEA) said this at a press conference at the institute.
Mugoga believes there is a lot that has not been fully exploited to put Uganda as the top tourist destination in the region.
"We could focus on developing trails for personalities like Idi Amin, the former President because people would want to know his story. Also, develop trails for Sir Samuel Baker and Semei Kakungulu. Let us not only look at wild life as tourism is wide," advised Mugoga
His statement follows the recent development in which the country showcased Rolex which is chapatti rolled with fried eggs as one of the cuisine enjoyed by nationals .Mugoga commended the Rolex launch and called on government to support the private sector to grow the industry for increased revenue.
.