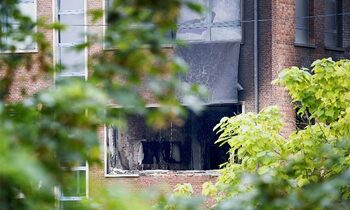 Belgian police have arrested five suspects after a blast overnight Monday at the country's national crime lab just north of Brussels caused major damage but no casualties, prosecutors said.
"Five people were arrested in the immediate neighbourhood... They are currently being questioned to see if they had any role in the incident," Ine Van
Wymersch, a spokeswoman for the Brussels' prosecutor's office, told a press briefing.