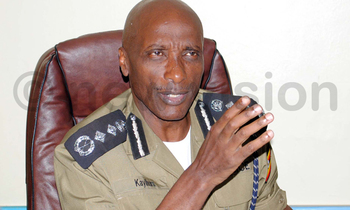 Police has requested the general public to disregard social media reports that the Inspector General of Police (IGP), Gen Kale Kayihura has been appointed Uganda's permanent representative to United Nations.
In a statement issued on Saturday by Police spokesperson, Felix Kaweesi, the social media reports also alleged that Brig. Leopold Kyanda had been promoted to Maj. Gen and appointed the IGP.
"The Uganda Police Force would like to clarify that this information is not true and is aimed at creating unnecessary tension and unrest. We request the general public to disregard such reports with contempt it deserves," the statement said.