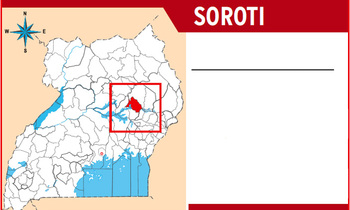 Police in Gweri, Soroti district, has called upon the community of Gweri Sub County to use services of clan leaders to resolve land related disputes.

The call comes on the backdrop of increasing cases of people resorting to violent means to solve land disputes in the region.

Julius Egwapu, the officer in charge at Gweri police post warned that fighting is contributing to bloodshed in the region.

He said that those who use violence to solve such cases will be dealt with in accordance with the law.

Egwapu urged clan leaders and LCs to do their best to resolve land related cases in their respective clans and villages.