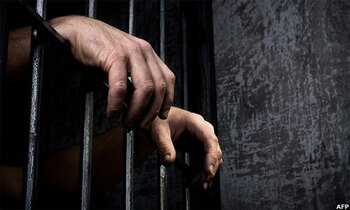 Police in Soroti District is investigating a 41-year old man for allegedly impersonating a police officer.
The suspect has been identified by police as William Orach a resident of Juakali cell in Eastern Division, Soroti Municipality.
Police said the suspect claims his ancestral home is in Mutundwe, a Kampala suburb but was just staying in Soroti.
According to Michael Odongo the new East Kyoga police spokesperson, Orach was arrested by police who have been on night patrols in Soroti town.
Odongo said police searched the suspect and found him in possession of a warrant card. Odongo however said it is not normal for a police officer to be discharged and he still remains with a warrant card.

"I was a police driver attached to Wandegeya Police Station in Kampala but I was discharged from the police force," Orach told police shortly after his arrest.
The suspect claimed that his police attire is in his home in Kampala and that he is currently working as a driver with Uganda National Roads Authority (UNRA).
Police is currently investigating Orach to ascertain the truth.
"If the suspect is discovered not to be a police officer, he will be charged with possession of government property," Odongo told New Vision on Friday.