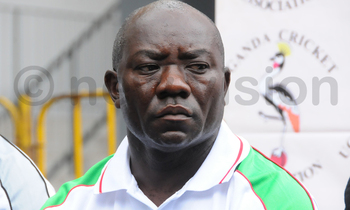 Uganda's Tour to Kenya
After a fruitless campaign back in 2015 in Namibia in the ICC World Cricket League Division Two where Uganda finished fifth and was subsequently relegated to division three, the Cricket Cranes cannot afford another slipup.
Steve Tikolo and the players are rolling their sleeves for the meet and with that they are to set to embark on a series of programs with a tour to Kenya lined up next month ahead of the ICC World Cricket League Division Three next year.
Such arrangements are enshrined under the Uganda Cricket Association (UCA) project 2017 where the association drew programs among others to promote and prepare the U19 team and the senior side for the ICC Africa U19 World Cup qualifiers and the World Cricket League (WCL) Div 3 respectively with both events set for next year.
"We are not taking chances and that's why we want to start early preparations for the teams ahead of the main events next year" said Justin Ligyalingi the UCA CEO.
In the Kenya tour, the Cricket Cranes will compete with Qatar, Saudi Arabia, and Kenya in ODI and T20 series at the Gymkhana Club in Nairobi.