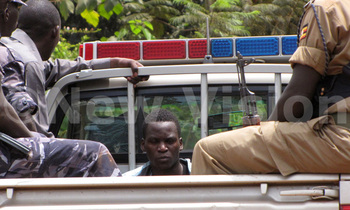 By Emmanuel Balukusa in Njeru

Njeru Police have arrested a student over assaulting his lecturer.

Nicholas Tazuba, a student at Nile Vocational Institute, Njeru, allegedly boxed his lecturer Godfrey Sennungi after he had read his name among the tuition fee defaulters.

After the incident, Edson Ongerep, the deputy director of the school, suspended Tazuba from the school.

However, before he left the school premises, the school authorities discovered that the student also had a water heater in the dormitory, which is not acceptable at the school.

The water heater was confiscated. This prompted Tazuba to refuse to leave the school, until Police was called in. There was chaos as Police took him out of the school when students pelted the Police. They responded by firing in air.

"We do not want Tazuba in our campus and we are investigating his friends because we have also found him with opium. His parents say they gave him all the tuition fees, but he paid tuition less by sh275,000," Ongerep said.