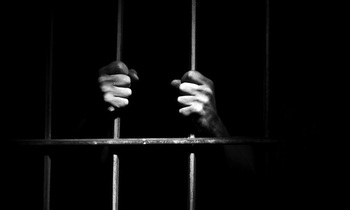 A 21-year-old man in Katakwi district has been arrested for reportedly killing his uncle in Apeleun village.

Didimos Okubu, from the same village, is said to have slain his 54-year-old relative after reportedly picking up a quarrel with him at a drinking joint at Ocwiin Trading Centre.

Local police said the two were drinking together but an argument later on turned the relaxed meeting into a deadly one.

The suspect later waylaid his uncle some 300 meters away from the drinking joint and snuffed out Quirino Odukatum, police said.

"He hit his uncle on the back of his neck with a stick several times, killing him instantly at around 7pm on Wednesday," said Robertson Elungat, the acting district criminal investigations officer of Katakwi.

Okubu is under detention at Katakwi Central Police Station and will aid ongoing investigations into the killing.

Residents in the area accused the suspect of excessive drinking, gambling and taking opium.

Meanwhile, Okubu's immediate family agreed to meet the burial expenses. Their clan is expected to sit and discuss more issues after Odukatum is buried later on Friday.

It is the second murder case recorded by local police in the area in the last two weeks.

Last week, Moses Ourien, 38, a cook at Katakwi High School, clobbered to death a one James Oluka after he returned home from work and found him having sex with his wife. This happened in Adurukoi village.

The man who was caught red-handed died later in hospital.

Local police is calling on people in the area to avoid excessive drinking as from it arises dangerous - and often times fatal - incidents.