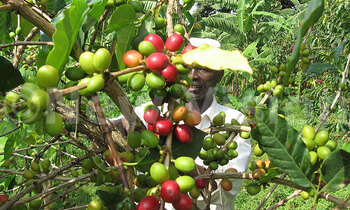 KAMPALA - Farmers are appealing to government to lower interest rates so that that they can borrow money and improve their farming systems.

The call was made by David Muwonge, the deputy executive director the National Union of Coffee Agribusiness Enterprises (NUCAFE) during a workshop in Kampala.

Muwonge said that although there has been a reduction in interest rates from 28% in 2012 to 21% in 2014 for some associations like Kabonera Coffee Farmers Association, rates are still high.

"Reduction in the interest rates will enable us farmers increase investments into production which will lead to quality production and better returns and payments."

It is possible to have preferential interest rates that are well guided for agriculture just like in countries like Ethiopia which have deliberate financing options for agriculture, said Muwonge.

The agricultural sector is still grappling with challenges such as inadequate financing, fake agro inputs, pests and diseases. But Muwonge said these can be addressed through banks and by making agriculture financing cheaper.

Josien Sluijs director platform for inclusive finance, said smallholder farmers need financial assistance. "Financial services are often an obstacle in increasing smallholder farmers' production and yet they play an important role in food provision."

The workshop was aimed at bringing together development partners and financial service providers to address constraints to production along the value chain.