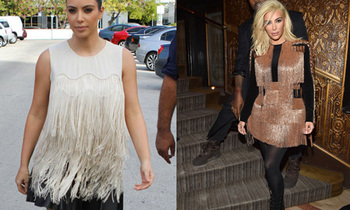 If you are the kind of person who cares about trends, then you should care about fringes. Fringes are very trendy lately; though they have been around for years.

Of late, both local and international designers are designing collections with fringe details; somewhat telling us that it is fashionable and stylish to wear fringes this season/year.

Designers have included fringe details on shoes, dress, blouse, dress top, jeans, bags, necklaces, and more. The choice of how to wear these fringes is all left to you, but as you ponder about how to pull it off here are some images to help workout your own fringe look.
A fringed dress


Shoes with fringed straps