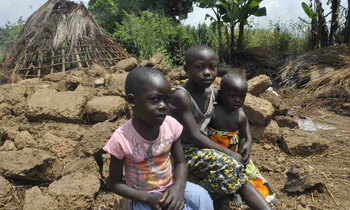 Four people have been retrieved from a collapsed house in Olwa village Tididiek Ngora Sub County in Ngora.

The house collapsed due to heavy downpour.
The survivors included Jessica Ikoju, a 55-year-old woman and her three grandchildren.
"It would have been a massive death; we didn't believe they were alive because at the time of removing the debris, they were about to suffocate," said Christine Adongo a closed neighbour.
According to the former LC3 chairperson Ngora Sub County Eric Opolot, the victims were rushed to Ngora hospital.