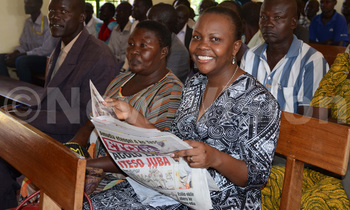 The woman who tormented and defeated former education minister Jessica Alupo in the NRM primaries and general elections has lost her seat.
The High Court in Soroti has nullified the Woman MP of Katakwi district Violet Akurut (NRM) and ordered for fresh elections because she never resigned as a human rights commissioner before contesting for MP seat.
Alupo who was in the 7th, 8th and 9th Parliament lost not only the seat, but also her ministerial position.
The judgment was delivered by Ayebare Tumwebaze, the assistant registrar of the High Court.
"We shall appeal and we are doing so on Monday next week," Akurut's lawyer Sebuufu Usaama said.