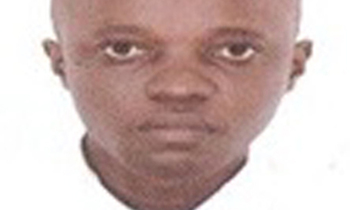 By Denis Acou
The fish industry in Uganda is suffering a number of challenges among which is dwindling stocks of fish in our waters. This problem is exacerbated by illegal fishing where fishermen have resorted to catching immature fish to maintain or improve their incomes from this economic activity. We need a radical solution to this problem because if hard decisions are not taken now, the future of fishing in Uganda is hanging in balance.
We have often read in the media how fish processing companies have failed to survive in the business and are forced to close. These are companies that employ a number of Ugandans and support thousands of others along the supply chain. Decisions have to be taken to save the industry from extinction.
The Government has been doing a commendable job in trying to curb the vice of illegal fishing but no matter how many arrests are made, the practice still continues. We need to get everyone involved in saving the fish industry.
Let the Government announce a ban on all fishing activity for a year. The public can participate by not buying fish for the period of the ban. Once there is no demand, fishermen who smuggle immature fish into the market will be forced to stop the practice. After one year, there will be no need for fishermen to catch young fish since the fish population will have been replenished.
I understand how this is a hard decision to make because government earns a lot of money from fish exports and such a ban will mean reduced income and thousands of families depend on fishing as their livelihood, but let us consider the benefits of taking a break from fishing. The stocks of fish after the ban will justify such a break.
I urge the Government planners to consider this suggestion as a matter of urgency since it will go a long way in helping the country achieve her Vision 2040. We would not want become a middle income country when our fish are no more.
Moreover, such an idea is not a new one because recently, Arua district decided to ban the burning of trees for charcoal and instead encourage people to plant more trees. We can follow their example as a country for the greater good. A few months of not eating fish will not kill anyone. Also, when the ban is lifted, prices for fish products will be greatly drop due to the increase in supply so that those who like fish can get to enjoy even more of it at a cheaper price.
The dividends to be earned from a decision by the whole country to ban fishing and forego consumption and export of fish products for a year will prove justifiable. In fact, we need to do it before the year 2020 to coincide with when the country attains middle income status as planned. What better way to enjoy middle income status than by doubling or even tripling our fish output.
I call on all the countrymen to embrace this idea because together, we can save our fish. The Government alone cannot do it. If we all work together, we can achieve this dream and our neighbours who also happen to share water bodies with us will be challenged to emulate us especially when income we earn from our fish increases.
Just like land is left to fallow to regain its fertility, abandoning fishing activities will not be such a strange idea. Now giving up income for a whole year is surely not easy especially in the initial stages. Some fishermen will try to smuggle fish into the market, however, with enough sensitisation of the populace, we can convince our citizens to boycott fish consumption and with the vigilance by the Police to enforce the ban, fishing activities can be stopped completely.
I appeal to all Ugandans to think about this noble cause for the sustenance of fishing in this country. It is a bitter pill to swallow, but it will make us better.
The writer is an analyst on contemporary issues.