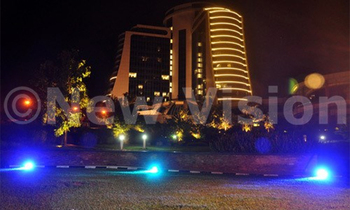 As occupancy levels wane in Ugandan hotels, the industry will now price in shillings to attract locals and not just foreign tourists.
Speaking at the sidelines of a four day hotelier's expo running from 11th to 15th July 2016 at Hotel Africana, Jean Byamugisha, CEO of the Uganda Hotel Owners Association (UHOA) says the new strategy will boost sector earnings after occupancy dropped to 30% from 50% a year ago.
"We have organized business to business meeting for hotels to understand the benefit of branding. We also have the expo for Ugandans to understand the services that hotels offer," she said.
According to the Uganda Bureau of Statistics, the hospitality sector witnessed an increase in prices between 2011 and 2012 as demand went up. In 2011, the tourism sector contributed 14.6% of total employment 23% of the total registered businesses.
However, the industry encountered tough times in 2015 due to taxes and exchange rate depreciation. The tourism industry recently received $12m to upgrade the Hotel and Tourism Training Institute (HTTI) at Jinja, however Byamugisha says there is a mismatch between the quality of training by the academia and requirements in the industry.
"We need diploma holders but Makerere University is churning out degree holders. Additionally, the training institutes are using outdated techniques. They are training using charcoal stoves while hotels are using electric and gas stoves," she explained.
There are at least 3,500 hotels in Uganda according to the tourism ministry's register of which only 29 have been graded so far. Byamugisha noted that the grading exercise will make industry more competitive.
She added that the business to business meetings at the expo aim at linking the hotel owners with partners and service providers. The workshop, facilitated by LOGGOS+Plus, a brand design company and the Uganda Hotel Owners Association, will focus on the power of brand identity through company logos.