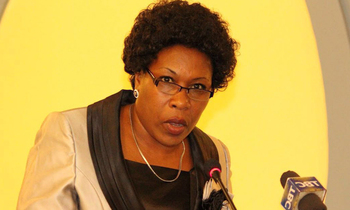 ARUSHA - A former member of the East African Legislative Assembly (EALA) member Beatrice Shelukindo has died in Arusha, Tanzania.

She served in the First Assembly from November 2001 to October 2005.

The Tanzanian politician resigned from the Assembly upon contesting and winning the parliamentary seat of Kilindi Constituency in Tanga on a Chama Cha Mapinduzi (CCM) ticket.

She served in the 9th and 10th Parliament but did not contest in the October 2015 polls.

As at time of her death, Shelukino was a member of the ruling party's National Executive Council in Kilindi, Tanga.

EALA Speaker, Daniel Fred Kidega, in a statement released from Nairobi, eulogized the fallen legislator as a great debater.

"The late Hon Shelukindo was a great leader, mentor and a courageous legislator who spoke her mind in both Houses (EALA and Parliament of Tanzania). It is a big loss to the United Republic of Tanzania and the EAC region. I proffer my condolences and that of the EALA Members to the family, friends and to her Parliamentary colleagues," Rt Hon Kidega stated.

Shelukindo was at one point a Parliamentary Service Commissioner in the Parliament of Tanzania.

She also held leadership positions at the Commonwealth Parliamentary Association in Africa where she advocated for social causes.

The fallen parliamentarian is expected to be buried in Arusha on Wednesday, according to a dispatch from the CCM Secretary, Kilindi district, Hawa Nanganyau.