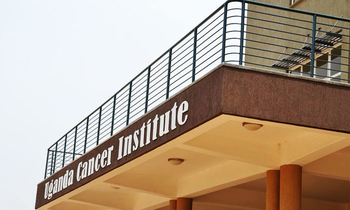 The International Atomic Energy Agency (IAEA) has allowed Uganda to rehabilitate its existing bunkers at the Uganda Cancer Institute in Mulago instead of building a new one.

According to a letter dated June 21, the Agency implored Uganda to refurbish the existing bankers at Mulago Hospital.

"IAEA recommends that the Ministry of Health expedites the reconstitution of teletherapy services at the Uganda Cancer Institute by immediate Provision of funds required to refurbish the bunker," the statement read.

IAEA also recommended that Uganda develops a long-term cancer prevention and control strategy, with adequate human resource and budget to support it.

Following the sudden breakdown of the radiotherapy machine at Uganda Cancer Institute early this year, thousands of cancer patients in Uganda had been left helpless.

Although government said it had acquired a new radiotherapy machine, its installation could not be immediate to meet the needs of the patients because IAEA required government to first construct a new bunker to house the new machine.

But Permanent secretary Asuman Lukwago told Sunday Vision that following the notice from IAEA, the bunker could now be refurbished in much shorter period.

"We have already bought some equipment and are working with the Solicitor General to okay the deal. If everything goes as hoped, radiotherapy services will be restored as soon as the beginning of the financial next month," Lukwago said.

He said that the funds to refurbish the bunk could be released next financial, starting this week.