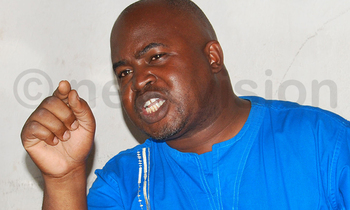 The Forum for Democratic Change (FDC) has expressed fear over the increasing public debt of the country.
FDC deputy secretary general Harold Kaija said the country requires urgent radical reforms to fix the economy.
"The NRM government is messing up the economy. It is over borrowing beyond our capacity and to make matters worse, a big portion of borrowed money is spent on public administration expenditures," Kaija told journalists on Monday at the party's headquarters.
According to Uganda Debt Network, public debt had reached $11b by April 2014. If you add on the $12.5b for the Standard Gauge Railway plus the $4b, it means very soon the country's public debt will be more than the size of Uganda's economy which is $25b.
"In the previous parliament nearly every week there would be a request for government to borrow money. This must stop because our public debt has reached a level where it is not sustainable," Kaija elaborated.
While giving his budget speech recently, President Yoweri Museveni noted that his government had stopped seeking a loan for Ayago Power Dam after realizing the country would be going beyond the acceptable limits of borrowing.