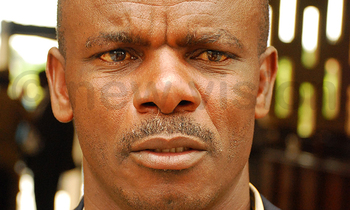 Former Buhweju County Member of Parliament, Ephraim Biraaro Ganshanga has dragged real estate company Canaan Sites to the High Court in Kampala over a sh20m debt.
The debt arises from money paid under an agreement by two parties to purchase two plots of land on block 342-44 plot 203 at sh31m in Nabbingo Estate, Wakiso district.
Through Pearl Advocates & Solicitors, Biraaro alleges that Canaan breached the agreement by failing to provide both the certificates of title and vacant possession of the suit land to him.
Biraaro is seeking for interest at the commercial rate of 28% per annum from the date of execution of the agreement, until the date of payment in full, compensation for the increased value of the land which is valued between sh25m to sh35m per plot, general damages for inconvenience and anguish, special damages, punitive and the cost of the suit.
The court heard that on July 20, 2011, the company tabled the land for sale and Biraaro accepted to buy the two plots of land each measuring 0.093 hectares (100x 100ft) out of Busiro, Block 342-344, plot 2013 land situated at Nabbingo Estate at an agreed sum of sh31m.
He avers that he made a search on July 4, 2011 and upon confirmation of ownership, he was made to pay a deposit of sh10m on July 6, 2011 which was confirmed by the agreement dated July 21, 2011.
According to court documents, the company was in the process of sub dividing the land and that upon receipt of the deposit; they would proceed and complete the subdivision, and process the titles, of which Biraaro would pay balance of the purchase price.
Biraaro further asserts that the company undertook to handover vacate possession plus transfer forms when title processing is completed but the same has never been done to date.
It is further stated that the company convinced Biraaro to make further payment of sh10m in a bid to get his titles, which he did on April 23, 2013, but the company still failed to give the land and its titles.
Biraaro avers that on February 10, 2012, he reminded the company of the default but they ignored the same and despite receipt of the notice to sue on February 13, 2013, they did not offer any reply to his lawyers.
Biraaro further contends that he has suffered loss for non-use and enjoyment of his money for which he shall claim interest at the current rate of 28% per annum, general damages for the time and inconvenience caused to him.
He is further seeking for payment of sh20m, compensation for loss of profit and general damages, special damages and interest at 28% from July 2011, until payment in full.
Meanwhile, the court registrar has summoned Canaan Sites Limited to file its defence within 15days.