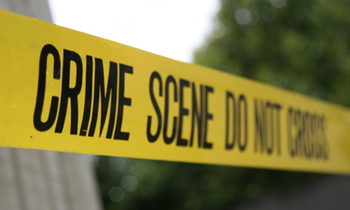 A police officer attached to Lyantonde Police station is in pain after his wife cut off his penis accusing him of cheating on her.

James Ochaya was sleeping in their house when Jessica Ochaya picked a kitchen knife and chopped off the penis.

The incident happened early this week but police chose to keep it from journalists until when Ochaya's situation worsened forcing his fellow officers to break the silence.

It is said that Jessica has always suspected Ochaya to having an affair with other women and warned him about it.

Fellow officers, who preferred anonymity, said that Ochaya raised an alarm before passing out after bleeding excessively. The knife was too sharp that it also damaged the scrotum.

They said that they rushed him to Born Medical centre in Lyantonde, where surgeons attempted to reattach the piece which measured over one inch.

A medical staff at the unit told New Vision that Ochaya's chances of gaining his functionality may take over a year or more.

Idi Ibin Ssenkumbi, the Masaka Regional Police spokesperson, confirmed the incident calling it unfortunate. He said that Ochaya is improving due to the intensive care given to him.

Ssenkumbi explained that the officer would have defended himself if he was awake at the time of the attack.

He said that there has been a longstanding dispute between the couple which triggered off the horrible action. He added that Ochaya has not placed charges against his wife claiming there was no one to take care of him.

He further urged couples to always report cases beyond their control to the Child and Family Protection Unit (CFPU) for redress than opting for deadly measures.

Beatrice Kabasindi, the head of CFPU at Lyantonde police station, said that cases of domestic violence are becoming rampant in the district despite awareness campaigns.

She added that most couples fail to report cases beyond their control and chose to retaliate when the matter goes out of control.