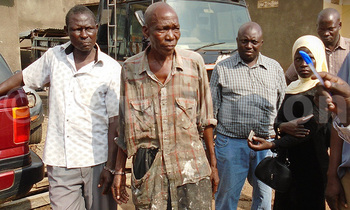 The car robbed from renowned local musician Geoffrey Lutaaya last week has been recovered in Iganga, eastern Uganda.

The vehicle, a Nadia of registration number UAY 455Q and grey in colour, was discovered by police hidden in a garage along the main highway in Iganga municipality today.
The district police commander of Iganga, Nassibu Nditta, said they received a tip that a vehicle had been brought to the garage by some unknown people .
Lutaaya and his wife his wife Irene Namatovu were reportedly ambushed last Friday around Kabasanda trading center in Butambala as they travelled to Kampala.

The couple was returning from a music show in Kanoni located in Gomba district.

(Look out for details in Tuesday's New Vision)