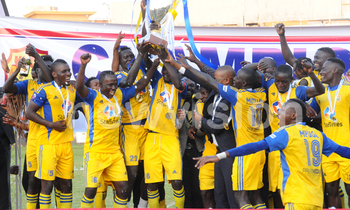 KCCA FC will be parading their Azam Uganda Premier League title for four days.

This was confirmed by KCCA FC chairman Julius Kabugo.

"We have different fans with in and outside Kampala. We want to share the celebrations with them,"Kabugo stated.

The trophy parade will start from Soliz HouseLumumba Avenue (Startimes headquarters) to Old taxi park, Owino Market , William street and Arua park.
Other areas that will receive the trophy include Nateete, Makindye, Katwe and Kibuye.