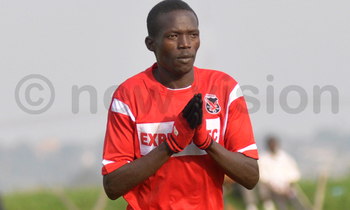 After releasing nine players, URA FC is in the process of recruiting new players ahead of the transfer window that opens on July 1st.
Some of the players the club is targeting include; Julius Mutyaba and Fred Okot, Ibrahim Kiyemba all from Lweza, Ibrahim Kayiwa and Tony Odur both from Express and Richard Wandyaka of JMC Hippos among others.
The club CEO Edward Kulubya told New Vision that players will be given trial games if they to qualify to join the team
"Some of these players have started training with team but that does not mean they have joined the club. If they fail the trials, they will not be signed," Kulubya stated.
Of the nine players released by the club, three will not have their contracts renewed while six will be put on sale.
Midfielder Saidi Kyeyune and two goalkeepers Brian Bwete and Sulait Luyima are the three players whose contracts were not renewed after 2015/16 season.
Last season's league top scorer Robert Sentongo with 18 goals is among the six players that have been put up for sale.
Others include; Samuel Senkoomi (defender), Yayo Kato Lutimba (midfielder), Frank Kalanda (forward) Savio Kabugo (defender) and Derrick Tekkwo (midfielder).