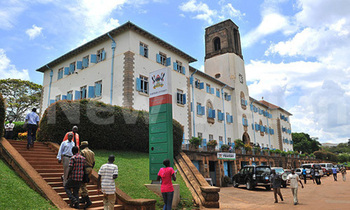 Government has allocated a total of sh78b for salary enhancement of public university non-teaching staff, to match those of the academics.
Non-teaching staff at public universities started their demand for a salary increment last year after salaries of the academic staff were increased.
For instance, the salary of a Science professor in the M3 salary scale was increased from sh6.2m to sh8m on average. Salaries of the non-teaching staff were however not enhanced.
For three weeks last August, non-teaching staff laid down their tools. This delayed the starting of the new academic year at all public universities of Makerere, Kyambogo, Mbarara, Gulu, Busitema and Muni.
And thus President Museveni in a September 3 letter asked them to suspend their strike, and directed the ministry of finance and planning to enhance their salaries in the next financial year (2016/17). He stated that government did not have money for salary increment this financial year.
"The arrears arising out of non-payment of enhanced salaries due to the non-teaching staff for the financial year 2015/2016 be paid together with the enhanced salaries in financial year 2016/2017," his directive states.
The over 4,000 non-teaching staff are demanding arrears amounting to sh27b, arising from the non-payment of their enhanced salaries due to them for the current financial year.
According to the salary enhancement allocation by the ministry of education, the salary of a non-teaching staff member in the M3 scale has been increased from sh4m to sh5.9m.
Earlier this year, non-teaching staff embarked on yet another industrial action after the finance ministry planned to include the three new created universities on their salary enhancement budget.
However, in the new budget presented on Wednesday to Parliament, a total of shs.14.09b has been allocated to the operationalization of the new public universities.
New public universities- Soroti, Lira and Kabale are supposed to start late this year.