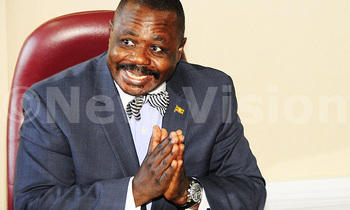 Gulu High Court has dismissed with costs a petition that sought to annul the election of Jacob Oulanyah as MP for Omoro County.
Simon Toolit of FDC petitioned court seeking the nullification of Oulanyah's election.
Delivering an 18-paged judgment, Justice David Matovu said that Toolit's petition lacked the evidence due to poor arrangement of facts.
Justice Matovu rejected the petitioner's claim that in the five out of the 54 polling stations, his agents were forced to sign declaration forms. The judge advised Toolit to appeal id he was not satisfied with his ruling.
When contacted, Toolit said he will discuss the move with his lawyer. He said it was unfortunate that the evidence verified by Gulu Chief Magistrate were rejected.
Toolit scoffed at threats by police in Gulu to arrest him over his abduction wondering if Gulu police works in isolation from the one in Kampala where he reported.