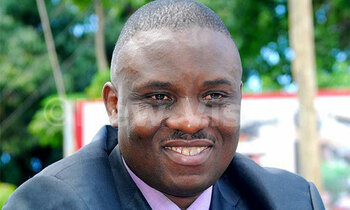 Kampala Lord Mayor-elect Erias Lukwago and city councilors will be sworn in Monday, KCCA spokesperson Peter Kaujju has said.

The mayors of the five divisions of Kampala - Makindye, Rubaga, Kawempe, Nakawa and Kampala Central - will also take oath of office.

Lukwago was re-elected in February after convincingly beating Daniel Kazibwe (Ragga Dee) and Issa Kikungwe.

Kaujju said as many as 250 elected leaders will be sworn in.

"We will start at 9am with the authority councilors, the Lord Mayor and then at 2pm, we shall proceed in the respective urban division: swear in the mayors and the elected urban division councilors," he said.

"In total we have about 250 members who are going to be sworn in."

Ahead of the swearing-in ceremony, KCCA has issued invitation cards to the new leaders for the function.

The event was postponed days back on police request to KCCA, who argued that the force would be overwhelmed, especially with the presence of two visiting presidents: South Korea's Park Geun-Hye and Recep Tayyip Erdogan of Turkey.

Now that that is out of the way, the swearing-in function can take place.