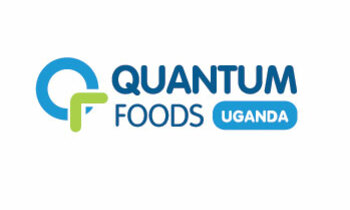 Overview of Business

Quantum Foods Uganda (previously known as Bokomo Uganda) is a poultry breeder that commenced its operations in Uganda in 2000. The Company is one of the leading poultry breeders in Uganda and has a Feed Mill and Breeder Rearing farm in Bulindo, a Breeder Laying farm in Najjera and a Hatchery in Seeta with the main products for sale being day-old chicks (both broilers (Cobb) and layers (Lohmann)).

Day-old chicks are sold from the Hatchery in Seeta as well as a sales point in Mbarara while the Company's feed mill manufactures feeds mainly to satisfy the Company's internal requirements.

The Company currently employs 65 people in Kampala and one in Mbarara (65 Ugandans and one expatriate from South Africa) and assists in sustaining the livelihoods of many families who buy day-old chicks from the company or who supply goods and services to the company.

The Company is serious about developing the poultry industry and organized and held three very successful training events (in Jinja, Masaka and Mbarara) in 2015.

Commercial Layer Site in Rwenkunye, Masindi Port-area

Quantum Foods Uganda initiated an expansion project by buying 403 acres of land on the Kampala-Gulu highway in Rwenkunye, Masindi Port-area, in 2015.

The first phase of the project includes establishing a rearing and a laying facility and a feed mill, but the project will comprise of 5 commercial laying facilities upon completion. The products for sale in Rwenkunye will be commercial eggs and feeds.

The company currently employs 19 Ugandan employees to manage and work at the site in Rwenkunye, but will provide employment to 42 Ugandans upon completion. It is anticipated, however, that the project will impact the whole surrounding area, especially those individuals interested in establishing businesses to trade in eggs and feeds, to supply accommodation, food and other services to the Company's employees, to provide security and other services and goods to the Company, etc.