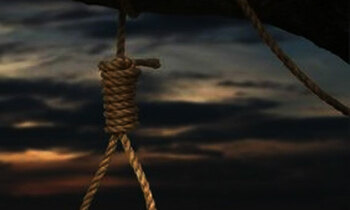 Suicide rates among men in the northern Ugandan district of Nwoya have shot up in the last six months as women there get economically empowered and know their human rights.

More than 60 men are reported to have taken their lives this year. Such people have their bodies whipped and denied a decent burial as by tradition.

"After surviving the war and depending on hand-outs from NGOs, some men are not ready for real life. These suicides are a post-war trauma," says ActionAid field worker Suzan Atto.

"Traditionally a man's say in the family was final. But today women know their rights and will not hesitate to voice their views."

Kitara Otto, a former LC3 vice chairman of Purungo sub-county, was found hanging lifeless in his hut. His wife Akera said he had lately been behaving suspiciously.

"He accused me of bewitching him."

This has got the males not prepared as cooperatives offer soft loans to boost incomes and equip homes with better farming methods.

"The most affected areas are Goma and Lero where more than 14 cases were recorded," says Frederick Oketcha, the district secretary for community development.

"There are lads under the influence of drugs who opt for suicide too."

But not all is lost for the women left behind to shoulder the responsibility of provision and caretaking for their families.

"Good enough, through cooperatives, women have been equipped with modern farming methods of harvesting rain water to plant vegetables throughout the year. Others have poultry, piggeries and other livestock as an insurance against hard times," says Oketcha.

However, some elders in Gulu are having their own way of looking at it.

They believe that the high suicide incidence in parts of northern Uganda is the work of angry gods, who they say are not happy with the bodies of the dead that were not decently buried during the LRA rebellion.

"Lubanga tye Gulu," (God is up there watching our ways), says John Bitek.