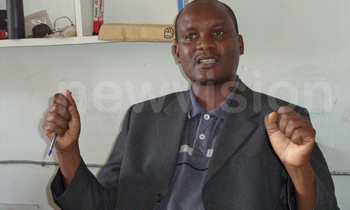 Prince David Kijanangoma has been banned from appearing on any of the radio stations in Fort Portal over his continued verbal attacks on Toro King, Oyo Nyimba Kabamba Iguru IV.

Kijanangoma had a program on KRC radio dubbed Toro Eyanyenkya n'Omubito David Kijanangoma which has also been discontinued.

The program had spent about three weeks on air, but early this month, Kijanangoma was informed that he will not be allowed to go on air again.

"I don't know why the police is accepting to be used by the selfish kingdom leaders. This is provocative and we won't allow our rights to be stepped on," Kijanangoma said

He claimed that the program aimed at sensitizing the people on Toro on its culture and exposing the wrongs being committed by Omukama Oyo and the current Kingdom administration.

"We are not going to give up. I have so far written to the president requesting him to help us work with the police who have made our life hard," Kijanangoma said

According to Musa Tibakirana Kabarole, the District Police Commander, the decision to ban Kijanangoma was made by the district security committee.

"He was causing confusion on radio calling himself a king. But in Toro there is only one gazzetted king. As a security committee we couldn't allow him to continue," Tibakirana said

The DPC refuted allegations that he is being used by the Kingdom, but said he is following the law.