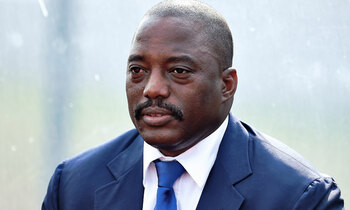 The Congolese government on Saturday denounced as an "outright lie" claims in a UN confidential report its soldiers and police have been equipped with pistols from North Korea in violation of international sanctions.

"It's an outright lie. There hasn't been any cooperation with North Korea since the death (in 2001) of (Laurent) Kabila," referring to the father and predecessor of the Democratic Republic of Congo's current President Joseph Kabila, government spokesman Lambert Mende told AFP.

A UN panel of experts had found that "pistols with characteristics similar to those produced in DPRK (Democratic People's Republic of Korea) were issued to certain members of the FARDC (armed forces), as well as to Congolese national police that were deployed to MINUSCA," the UN mission in the Central African Republic, according to the report seen by AFP Friday.

Congolese soldiers and police said the arms were delivered in 2014 as part of a training programme of the presidential guard and special police units carried out by some 30 North Korean instructors.

The same type of pistol is sold on the black market in Kinshasa, said the report.

North Korea is banned from selling weapons under UN sanctions.

Washington has in the past noted that the DRC has cut back its relations with pariah countries like North Korea.

In late 2001, the US embassy in Kinshasa said that "since Joseph Kabila took power after his father's assassination, the government of the DRC has behaved in a much more responsible manner," in relations with North Korea, Libya and Cuba, according to a US diplomatic cable released by WikiLeaks.

But this latest accusation against the Kinshasa government comes as it is facing mounting international criticism for suppressing political opposition and seeking to delay the next presidential poll.

Britain warned on Friday it may seek EU sanctions over "acts of repression" in the DRC as police clashed with supporters of a key opposition figure accused of hiring foreign mercenaries.

The warning came after the mineral-rich African country's Constitutional Court this week ruled that Kabila can stay in office beyond 2016 without being re-elected, if a vote is not held by the time his mandate expires in December.