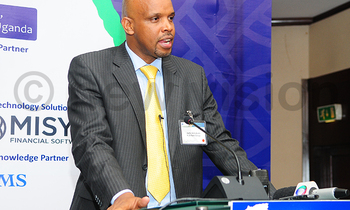 The Sub-Saharan Islamic Finance Convention has concluded at the Kampala Serena Hotel, with a call to the Central Bank to speed up enabling regulation for Islamic financing to take root in Uganda.
According to Jafar Abdulkadir, head of Islamic banking at KCB Group, there is still need to amend the taxation, Central Bank, as well as the stamp duty acts to conform to the Sharia financing requirements in Uganda.
"These are essential enabling regulations, without which Islamic financing in Uganda may have to wait a little longer to take shape. Since our product is premised on risk sharing, it is only appropriate that the law considers Islamic principles of financing, which are a little different," he said.
He said the Uganda taxation act currently empowers the Uganda Revenue Authority (URA) to collect tax on stamp duty and value addition, as well as corporation and withholding tax, which according to Jafar, does not conform to Sharia teachings.
"Taxation laws in their current form will require a high capital buffer which in the long run does not make sense, because Islamic banking looks at strengthening the customers' capital as we share risks," he said.
The managing director, ABL Dunamis Ltd, Abubaker Mayanja said the advent of Islamic banking in Uganda will not only broaden government financing options, but also ease its borrowing from the private sector, through the Sukuk bonds.
Sukuk is one of the major Islamic Sharia compliant financial instruments which provide an alternative source of financing, especially for sovereign entities.
"The banks will not extend cash to government, but will channel the money into the project procurement process and eventually hand over a finished project to government at the agreed time," he said.
He said unlike the conventional bonds, the Sukuk is not interest seeking and therefore cheaper in the long run, as an alternative financing source for government projects.
In January 2016, government passed the Islamic banking and finance law, although the product will still have to wait for supporting regulation from finance and the central bank in order to take root.