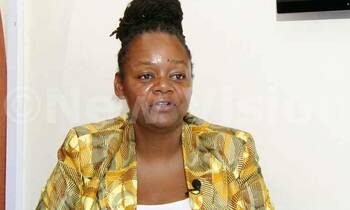 The call was made by ResilientAfrica Network (RAN)-Horn of Africa Resilience Innovation Lab

It is an innovation lab looking for creative ideas that will contribute to building resilience in areas consistently affected by drought such as the Borana Zone in southern Ethiopia.As Africa, especially the horn of Africa, struggles with drought and its effects, Innovators are being called upon to help provide solutions to such perils.
According to Eng. Dr. Dorothy Okello the RAN Director of Innovation, innovators are required to apply for the grants on the Collaborative Resilience Innovation Design for Recurrent Effects of Drought (CRID4RED).
"The grants, which range from $50,000 to $100,000, will be awarded to outstanding applicants in phases," she said.

She said the ideas RAN is seeking are those that involve innovative ways of sustainable water catchment, affordable technologies for value addition to non-meat livestock products, innovative platforms, technologies or approaches to building pastoralist farmers' skills forbetter livestock practices, sustainable herds and better rangeland management.

"Although we usually focus on innovation among university students, this particular programme is open to everyone around the world,' she said. She said because it is an open initiative. Applications are online at grants.ranlab.org and the deadline for submitting them is Monday, May 16 at 11:59pm (E.A.T).
Aimed at strengthening resilience in Africa through local innovative solutions using evidenced-based approaches, RAN is funded by USAID and led by Makerere University in partnership with Tulane University's Disaster Resilience Leadership Academy, Stanford University and Centre for Strategic and international Studies.

It is also a partnership of 20 universities in 16 African countries and one of the eight development labs under the Higher Education Solutions Network (HESN) in the office of Science and Technology (OST), USAID www.ranlab.org.

The program is led by Professor William Bazeyo, Dean of Makerere University School of Public Health and Principal Investigator of RAN. RAN's main focusis on strengthening the capacities of vulnerable communities to withstand natural and man-made stresses.

The programme is to broaden and deepen understanding of resilience and to encourage policymakers, development practitioners, university researchers and faculty, and others to incorporate resilience programming into humanitarian and development efforts.