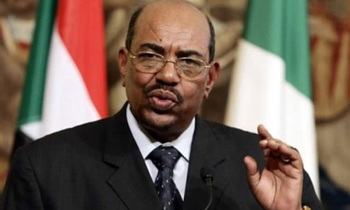 New fighting has broken out between Sudanese troops and rebels in the state of South Kordofan, leaving six insurgents dead and several wounded, a rebel group said.

President Omar al-Bashir's forces have been battling the Sudan People's Liberation Movement-North (SPLM-N) in South Kordofan and Blue Nile since 2011, but in recent months the two southern states have seen long periods of calm compared with previous years.

The SPLM-N said clashes began on Wednesday and continued until late Friday, with fighting initially erupting west of the town of Um Serdiba.

"On our side we lost six comrades and 18 others were wounded," rebel spokesman Arnu Lodi said in a statement late on Friday.

He said the rebels had inflicted "heavy casualties" on the Sudanese troops.

The military spokesman was unreachable for comment.

Khartoum limits press access to the war-hit border regions, making it nearly impossible to verify the often-contradictory reports from the army and the SPLM-N about fighting there.

Rebels in the two southern states launched an insurgency against Bashir's Arab-dominated Khartoum government in 2011, and neither side has decisively gained the upper hand in fighting.

Bashir announced a ceasefire in South Kordofan, Blue Nile and the western Darfur region -- the scene of a separate insurgency -- in late 2015 and extended it by a month at the beginning of this year.

Sudan held a referendum in Darfur this month, with officials saying almost 98 percent of voters opted for retaining the region as five separate states.

The new fighting in South Kordofan follows weeks of calm since previous clashes in March.