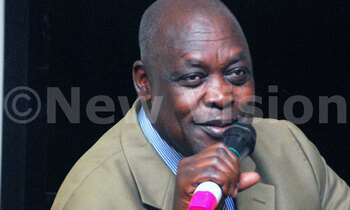 State minister for minerals Peter Lokeris has blamed loopholes in the current legal regime for the hundreds of speculators holding mineral licenses in different parts of Uganda, without undertaking any substantial work on the ground.
Government has often times come under criticism for issuing mining licenses to speculators who neither have the financial muscle nor technical ability to deliver. By the turn of the decade, a whopping 517 licenses had been issued, majority of these have undertaken no activity related to mining whatsoever since they got these licenses.
"We did it (issue licenses) because of the law. Issuing of mining licenses is on first come first serve basis. The one who comes first, get it. When you try to tell him he is not fit, he goes to court," he said yesterday at a high level multi-stakeholder dialogue on contract transparency and monitoring in Kampala.
Lokeris however revealed that a review of the law is underway, and that the mining sector will be subject to similar provisions to those in the oil and gas industry where entities go through rigorous bidding procedure before they can get a license for any activity.
"With the review of our law which we are soon undertaking, we want to subject this also to bidding rounds, where people who are competent will come and compete, not locals on first come, first serve basis," he said.
Mining licenses are issued by the ministry of energy. Currently, any Ugandan can apply for either a location or mining lease. A location lease is usually issued for small scale operators and is limited to a maximum area of 16 hectares, while a mining lease is granted for areas not exceeding 256 hectares and is valid for a period of up to 21 years.
The dialogue was organized by the Advocates Coalition for Development and Environment (ACODE) in partnership with the civil society coalition on oil and gas, Uganda Contracts Monitoring Coalition and the Natural Resource Governance Institute (NRGI).