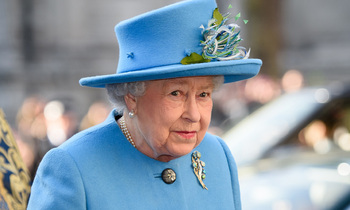 She may be in her 90th year, but even the world's most famous silver surfer needs to look after her online profile, a UK newspaper has reported.
With social media nobility including Pope Francis and Michelle Obama to compete with, the Queen has announced plans to pay one expert tweeter £50,000 an equivalent of (sh238,799,365m) per year to manage her online accounts.
According to Independent, the ideal candidate will be experienced in managing "high-profile websites" and "comfortable developing strategy and managing wide-reaching projects."
In addition to running the already popular royal Facebook and Twitter accounts, the new Head of Digital Engagement will be expected to find new ways to attract followers and appeal to a worldwide audience.
The job advert, posted on the British Monarchy website, says the role involves "knowing your content will be viewed by millions".
"It's about never standing still and finding new ways to maintain The Queen's presence in the public eye and on the world stage. This is what makes working for the Royal Household exceptional."
As far as present job offers go, the perks of working for the monarchy are high - a "comprehensive benefits package" is offered, including a 15 per cent employer contribution pensions scheme, 33 days annual leave and even free lunch.
The Queen made her tweeting debut in 2014, when she posted a message to the world from the London Science Museum. She has around 2.16 million followers, as well her own website and Youtube channel.