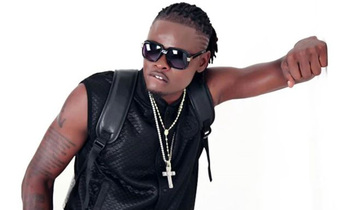 He recently released a new song called Bagwamu which was clearly targeting his ex-manager at Team No Sleep Jeff Kiwanuka but he seems to be open to reconciliation if this long post is to go by;

"I did not do #Bagwamu just because I love beef songs but because Mr Jeff Kiwa was pulling out the oldest tricks in the book attacking my success silently and I responded to show him I am not as dumb as I look !!

You played the same tricks on Chameleone and we together as a team played the same tricks on Radio and Weasel and now you try to play me I show you how to play right !!

Well I'm posting this because I want to remind you that even with my misunderstandings with Radio and Weasel was a song that said #SORRY But I'm one not to be played with, I can stand my ground if you push me and only under estimate my abilities at ya own risk !!

I now cease fire and will not be promoting the song #Bagwamu any more but if any of my comrades try to attack my patience again, whether directly or indirectly again I will introduce the chopper in #Part2 .. I propose for peace but if it fails then force will be the option !! I won't shoot #BAGWAMU Video unless any video gets released against me as well !! Mind your business and let me mind mine and we won't have any more shuffles .

#Nuff respect to TNS coz it's a brand we together started but please do not play those games with me again and let's just all do this together, chase this paper!"



Interesting right?