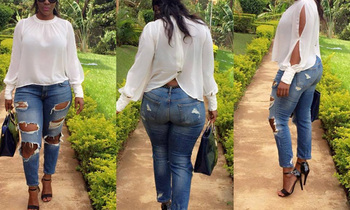 The Kifeesi have taken toll over Kampala and celebrities are no exception. However in this case, it seems the thieves were too smart to be Kifeesi.
These ones stole Video footage of her new song called 'Lwaki' which she shot with JahLive Production house.
A few weeks ago, Bobi Wine was robbed of his footage of the 'Dembe' video shoot and now it seems that Desire has joined the grieved lot!
Sorry hun.