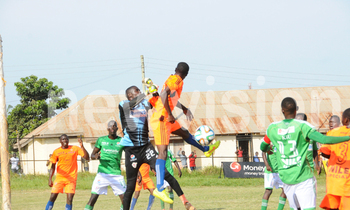 Nile Special University Football League

UCU v MUBS -Mukono, 4.00pm

MUBS head to Uganda Christian University (UCU) where they are expected to play their second Nile Special University Football League match this season.

UCU will be playing their first match of the season while MUBS already played at Maroons stadium where they trounced Kampala International University (KIU) 4-1 last Thursday.

But coach Charles Ayeko must think beyond the ordinary because UCU is only side to have beaten MUBS in the University Football League. The last time the two sides met MUBS lost 1-0 at home in Nakawa.

With that background in mind, Ayeko hopes his players will stick to his instructions unlike the last time when they lost.

"Instructions were not followed as I expected but still my team played well since they didn't concede many goals," Ayekho said then.