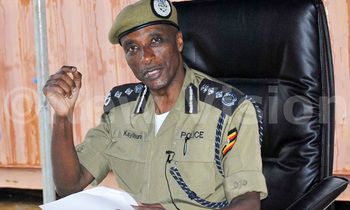 As interventions aimed at solving the accommodation crisis it faces, police have mooted two initiatives which will lead to construction of a total of 9500 housing units.

In one of the interventions, Uganda Police is seeking sh100b to construct 2500 housing units for police officers in the next five years

The request was made Monday by the police undersecretary, Rogers Muhirwa while appearing before the parliament defence and internal affairs committee chaired by Mubende woman, MP Benny Namugwanya.

According to the documents submitted, Police wants to be allocated sh20b to build 500 housing units every financial for a period of five years.

Police is pursuing another initiative to solve its accommodation crisis involving two bids that are being considered.

If the bids succeed under an arrangement of Public Private Partnership, another 7000 housing units will be constructed in Kampala together with a training school in Kabalye and a new fire and rescue headquarters at Kibuli.