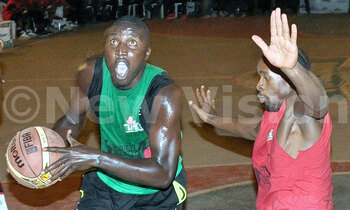 Friday Night Lights at YMCA, Kampala

Koma v Wazee

Enabu v Otim

Kami v Ikong

Amoding v Blick

Team Enabu will be looking to maintain their perfect run in Friday Night Lights (FNL) Season Six when the quarterfinals crackle at the YMCA court.

Enabu entered the knockouts as the only unbeaten team and their reward is a clash with Team Jonah, who spot the opposite record with three defeats in as many games.

Still, the knockout phases always guarantee surprises and the so-called favourites should be on alert.

Jonah have displayed plenty of chinks but this could be their moment.

Four-time defending champions Team Ikong come into the quarters in the unusual position of bottom-feeders in Group A but their situation is similar to Jonah's.

They could turn it on at the expense of Group B winners Team Kami.

Team Koma are as good as a place in the semi-finals - if you believe the form book that is. Team Wazee are perennial whipping boys and even though they won a game in the groups, the veterans have apparently come as far as they can.

The day's final affair features Team Blick and defending champions Team Amoding and it has the makings of a truly explosive clash.

But for spectators who don't savour the blood and thunder of basketball battle, there will obviously be the usual menu of entertainment, with games and music cameos.