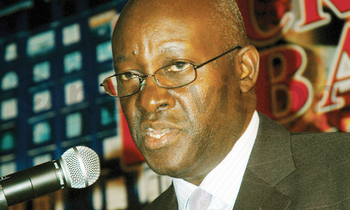 Uganda Beach Soccer Association chief executive officer Denis Sembuya has said that the association will organise a memorial Cup competition to remember its fallen patron Samson Muwanguzi's contribution to the sport.

Sembuya credits Muwanguzi with giving the sport life in the country at the time it badly needed support.
Apart from offering beach soccer a home at Lido beach, late Muwanguzi often dipped in his pockets to bailout UBSA during times of financial difficulties.

"As our patron, he did not disappoint us. He used to offer us the venue and even fed players and referees when we had no sponsor. It is because of his moral and financial support that we can talk about beach soccer developing in Uganda," Sembuya, who escorted his chairman Deo Mutabazi told New Vision at the funeral.

Sembuya said that Muwanguzi ensured that Lido was realigned to host mainly beach soccer and beach volleyball courts to provide standard facilities for development of the disciplines.

Muwanguzi, 65-year, succumbed to prostate cancer at Nsambya hospital last Saturday and he was laid to rest on Tuesday.