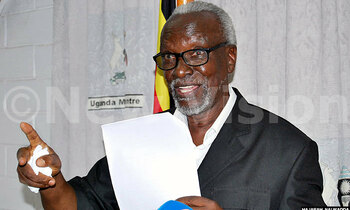 The presidents of the six countries that make up the East African Community (EAC) have approved the regional bloc's Vision 2050.

The development blue print that seeks to propel the bloc to prosperity in the next 35 years was approved by the presidents and other leaders from Uganda, Kenya, Tanzania, Rwanda, Burundi and South Sudan at the recent 17th extra ordinary EAC heads-of-state summit.

Addressing the press at Uganda Media Center in Kampala on Wednesday, the third deputy Prime Minister, Kirunda Kivejinja, said the blue print articulates the bloc's desired future of a prosperous, competitive, secure, stable and politically-united East Africa.

However, Kivenjinja, who also doubles as Uganda's minister for EAC affairs, did not provide details of the steps that will be taken to translate EAC's desires into reality.

The March 2 summit, according to Kivejinja, also discussed modalities required to establish a sustainable financing mechanism for the community.

The summit, which is the highest decision-making organ of the community, also directed the finance ministers of the partner states to study various options to raise the requisite funds to bankroll the bloc's development pans.

Uganda has also welcomed the summit's decision to admit South Sudan to the community, stating that the bloc's land area, now at 2,346,717 square kilometers nearly, equals India's.

"This will enlarge the EAC market," said Kivejinja.