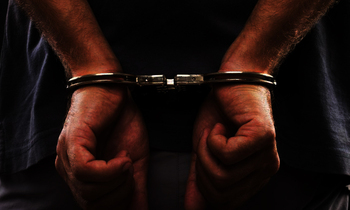 The Police's Flying Squad Unit (FSU) is probing three suspected kidnap kingpins who are believed to behind kidnap of a number of people in the past six months.
The two men and a woman were nabbed on February 28, this year, have been on the police's wanted list but eluding arrest.
According to police, the gang targets businesspeople, school girls and security personnel.
Elly Muwagire alias Sande 32, is said to have been recruited into a kidnap gang code named 'Tugende' criminal gang when at a tender age about seven years ago.
Sande, as his commonly known had allegedly 'graduated' into one of the gang's most feared, ruthless and notorious gang chief.
Police said Sande and his alleged accomplices; Simon Muhanguzi, 30, and Catherine Ainembabazi, 27, are still under police detention facing charges of murder, kidnap and robbery.
The FSU's boss Herbert Muhangi told New Vision that Sande commanded a gang that has kidnapped and killed some of the victims.
"He is lethal. In a space of eight months, his gang kidnapped 13(July 2015-February 2016) people and have murdered some," he said, adding that Sande hails from Bushenyi district.
Muhangi alleged that Sande's gang latest victim was Timothy Tumwesigye, a businessman operating in Mubende district. The case of robbery and kidnap was reported on SD REF: 31/12/2016 at Mubende police station.
"The gang trailed and kidnapped Tumwesigye before they demanded a sh40m ransom, which the family (Tumwesigye) paid. Thereafter, the gang struck at night and robbed the family (home) again," he said.
Muhangi accused Sande's gang of kidnapping another business man operating in Mbarara only identified as Muhumuza.
"They bundled Muhumuza in a car boot, as they drove to one of their holding centers (name withheld), he (Muhumuza) suffocated and died. His body was recovered dumped in a bush along the Mbarara-Masaka highway.
Muhangi said that the gang disguises as special hire drivers and sometimes offer lifts to stranded passengers along highways.
"They trail and profile their victims. The Tugende gang is particular about their victims," he said.
Without disclosing his identity, Muhangi said Sande's gang also kidnapped a senior cop (officer in charge Masaka police station). The case of robbery and kidnap CRB 1847/2015 was recorded and still under investigation.
Muhangi said police working with sister security agencies managed to rescue all the victims. The victims were found abandoned in isolated unfinished houses with their hands tied.
Other cases of kidnap and robbery registered with the police include; CRB 3172/2015 of Mbarara police station and the victim is Annet Mugabi, CRB 130/2015, the victim is only identified as Rutebemberwa.
Muhangi identified the other victims as John Kiiza, Julius Agaba, Betty Tusime, Merone Atuhairwe, and others only identified as Sgt. Ndyabahika, Kamuhangire, Wasajja and Kyomuhangi.
In a comment published in the New Vision, the spokesperson of the Ministry of Internal affairs, Pamela Ankunda said the existence of such criminal gangs as Kikankane, Kifeesi, Kasolo boys, Bijambiya, Sobbi group, Lukanga crew, Solida blood group, Red Top, is worrying.
"These are some of the most notable groups that work 24-7 as agents of insecurity in and around Kampala. They are well known for aggravated crimes and increased crime rates especially in the city," she said.
On January 5, New Vision broke the story of criminal gangs resurfacing in Kampala. Quoting police sources, the story revealed that at least 12 gangs existed in Kampala and surrounding areas, and that some senior police officers were shielding them.
This prompted the Police Chief, Gen. Kale Kayihura, to address a press briefing at the Uganda Media Centre in which he assured Ugandans that the gangs would be contained.