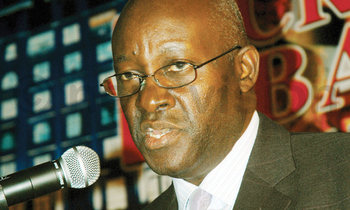 Samson Muwanguzi, the Proprietor of Lido Beach Entebbe, also the chairman board of directors Kampala Parents' School, owned by city business man Sudhir Ruparellia of the Ruparellia group, has died.
Aged 60 years, Muwanguzi died of natural causes on Saturday morning at Nsambya Hospital in Kampala.
Who was Muwanguzi
He went to Makerere University where he studied law
Muwanguzi was the proprietor of Lido Beach in Entebbe
Served as a secretary to former Vice President and Prime Minister Samson Kisekka
He also served as chairman board of directors at Crane Bank and Kampala Parents School
He was a respected businessman and seasoned insurer.