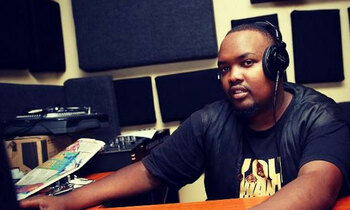 If you are a young guy in your mid-twenties or even early thirties you might have heard about this guy.
He calls himself McKenzie and he has been on radio for as long as anyone can remember.
He can't sing, he can't rap but who says DJ Khaled hasn't made a fortune out of music?
Dubbed "RudeBoy Music," the album will be released at party slated for March 31 at Gatto Matto.
"It's been a 10 year journey when it comes to my love for music. I am not a musician but I love to create it. Join me as I release my first Album later this month," he said.
Mckenzie also revealed that the release party will be spiced up with performances from over 20 top artistes and mixes by top local disc jockeys.