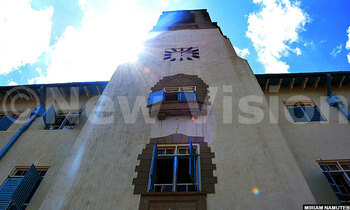 Nicholas Ssekidde, one of the seven students blocked by the Makerere University electoral commission chairman Roy Ndahura from contesting for the position of guild president, has denied having got a retake since joining campus.

One of the requirements for being nominated to contest in the guild polls is to not have a retake.

Ssekidde told New Vision that it is not true that he was not nominated because of a retake.

"I do not have a retake. I have missing results which were supposed to be released on February 29 this year."

Others who were blocked from nomination are: Omollo Jinah Noah, Nassala Brian, Luwalwa Frank, Kiyingi Dennis, Kalyango Shafik, Nviiri Sos Peta.

Ssekide said he has approached the assistant registrar in charge of the college of business and science over the issue and he [assistant registrar] has responded positively.

"I have been assured by my assistant college registrar that by the end of this week, my marks or the recommendation letter will be forwarded to the University electoral commission for consideration."

He called upon his supporters not to lose hope and stay calm until the election dates.

Eight candidates were recently nominated for the post for the 82nd guild president race since the establishment of the University in the early 1990s.

They are Roy Ssemboga (DP), Dick Rodgers Ainomugisha (FDC) and Ankunda Mandela (NRM).

Ismail Kasozi, Basil Mwotta, Simon Ssenyonga, Umar Nsubuga and Fred Luyinda - all independents - were also nominated.

According to the election programme, campaigns began on February 29 and will end on March 10 with a final rally at the University's Freedom Square. Voting will take place on March 11.
Also related to this story

7 blocked from Makerere guild race