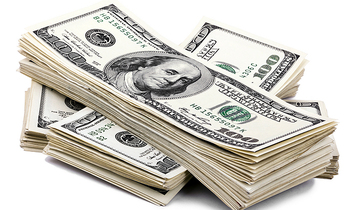 The shilling gained slightly Tuesday morning to trade at 3,430/3,440 buying and selling respectively at most commercial banks due to little appetite for the dollar as the businesses carefully watch the post-election period.

At the close of business on Monday, the shilling was trading slightly worse at 3,434/3,444. The shilling is expected to gain significantly from a Treasury bond auction later this week according to a Reuters report.

"We could see it (shilling) strengthen a little from the inflows that we expect from the auction," Ali Abbas, a trader at Crane Bank told Reuters, referring to the debt sale on Wednesday where sh190b worth of 3 and 5 year bonds are to be auctioned.

He pointed out that demand for the dollar has been low since the presidential election due to some traders leaving Kampala due to fears of unrest. Most traders are still observing developments in the economy.

Stephen Kaboyo of Alpha Capital Partners noted the shillings gains could be short lived and expected the local unit to come under more pressure as dollar demand starts to pick up.

"Market forecast indicate that the shilling is expected to remain under mild pressure as the election impact begins to dissipate and market activity gets back to normal levels," he said.