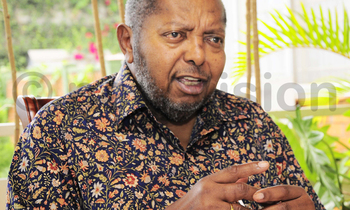 Bank of Uganda (BOU) has advised the public to develop the culture of buying government treasury bonds to increase on their incomes instead of keeping huge sums of money in their accounts.
Last year, the interest on government treasury bonds increased by 12% totaling to sh3.6 trillion up from sh3.2 trillion in 2014.
BOU Governor Emmanuel Tumusiime Mutebile said they will continue to provide a conducive economic environment to attract more customers to buy government treasury bonds to boost business.
The main purpose of the primary dealer system is to promote the participation in government securities and to foster the development of financial markets to improve secondary market trading systems as well as to ensure efficiency in the market operations of the Central Bank" Mutebile said.

Currently, the Central Bank has licensed only six commercial banks to sell treasury bonds on behalf of government.