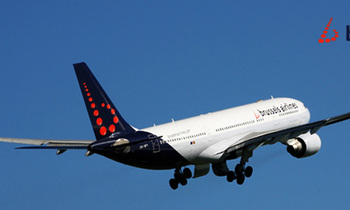 Few months back, Uganda's tourism sector was left in panic after British Airways stopped its flights to Uganda—noting it was no longer financially viable.

Due to the country's heavy reliance on foreign tourists—especially from the United Kingdom and the US---for its sustainability, it felt like the last straw hard finally broken the camel's back.

In a positive twist of events though, things have begun to fall in place. Brussels Airlines has increased the number of its weekly flights from Entebbe to the cut off destinations especially to United Kingdom and Europe—from three to five times.

According to Sebastiaan Spijkers, Country Manager Brussels Uganda and South Sudan, the move is largely inspired by the need to bridge the gap between Uganda and its source markets.

A"Further to that, it is purposed to give the country an opportunity to tap emerging markets such as Belgium." Says Sebastian
He notes that as per this development, Brussels expects to double their annual tourism traffic to the country from the current 50,000 to 100,000. A good number of these travelers fall in the category that visits Uganda for Management, Incentives, Conferences and Events (MICE).

According to Belinda Sebunya, the big catch in here is that majority of Brussels clients are high end spenders who tend to leave over-the-top disposable incomes in the country. With such revenue, more opportunities such as hospitality infrastructure can be created to boost the sector.

Considering that new flights will be linking Ugandan tour operators to Country's that host the world's biggest trade fares like World Tourism Markets (London), BTE (Belgium) and ITB (Berlin-Germany), Herbert Byaruhanga delights that this positive twist of events could usher in the breakthrough of sector if effective marketing is given priority this year.

The President of Uganda Tourism Association bases his optimism on the fact that Brussels Airlines is the biggest supporter of Uganda's tourism industry as recently honoured by the Uganda Tourism Excellence Awards and Ekkula Tourism Awards on 20th November 2015 and 12th February 2016 respectively.

"Season in season out, Brussels offers highly subsidized travels to Uganda tour operators in pursuit for exhibiting at these expos. This plays a pivotal role in helping them network and spread their business wings." Byaruhanga notes

Organized by the Ministry of Tourism, Wildlife and Antiquities, Uganda Tourism Excellence Awards and Ekkula Tourism Awards are annual activities that Research, Nominate, Exhibit, Recognize and Awards those that selflessly put Uganda's tourism to better heights.