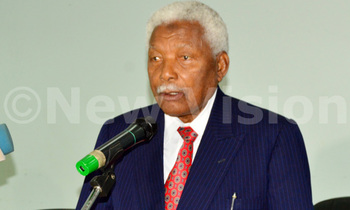 Former Tanzanian statesman, Ali Hassan Mwinyi on Friday launched the East African Community (EAC) election observer team in Kampala, which he heads to oversee next week's general elections.
While officially flagging off the election observer team at Imperial Royale Hotel, Mwinyi pledged that the team would conduct its work in an impartial and objective manner.
He leads a team of 50 election observers from EAC national human rights commissions, the East African Legislative Assembly (EALA), civil society, youth ambassadors and the EAC secretariat.
A preliminary team of EAC election observers arrived earlier in Kampala on Sunday but it was preceded by another team of experts that has been in the country since January 30.
The EAC observer team is taking part in Uganda's electoral process on invitation of the Electoral Commission, as well as decision of the EAC Council of Ministers on observation of polls in partner states.