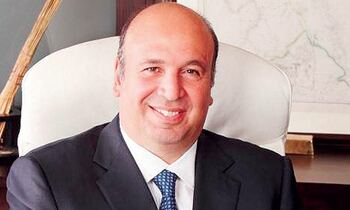 By Dr. Ahmed Heikal

At the World Economic Forum which closed last week one of the key sessions I participated in focused on barriers to investment and the measures needed to get capital flowing amid geo-political uncertainty in Africa and the Middle East.

With a collapse in energy prices, low commodity prices, high debt levels in emerging markets, higher interest rates in the US and slower Chinese growth, one could be forgiven for thinking that this is not the time to invest in Africa or the Middle East. However it's a fallacy that there are no growth opportunities in these regions and an even bigger one to imagine there is no capital available for partnerships.

Infrastructure investors with an appetite for risk should note that large scale investment opportunities exist and there is huge potential for growth in African markets. Given that Governments across the continent are now entering a new paradigm. They have come to the realization that they can no longer do everything by themselves, they must partner with or enable the private sector to take on the large scale megaprojects that were previously the sole preserve of the public sector.

This is the reason for example why companies such as Qalaa Holdings, a leading African investor in energy and infrastructure, has been able to successfully tap into a wide pool of funding resources under highly challenging conditions to invest in large-scale infrastructure projects that are critical to Africa's development such as the Egyptian Refining Company (ERC), a US$3.7 billion greenfield refinery and Egypt's largest to date.

In addition to spreading its wings into East Africa and becoming the lead partner in the 287 million dollar railway investment in Rift Valley Railways the concessionaire for the Kenya Uganda railway, a project which recently completed its investment phase and is now successfully moving towards full commercial operations.

While Qalaa's view of private sector becoming the primary driver for large scale infrastructural development was initially questioned the strategy is slowly being validated, as governments across the continent increasingly focus their energies towards solving more relevant challenges such as, dismantling archaic bureaucracy, performing their regulatory function thus freeing up the private sector do its job.

Transparency however remains a major challenge, even though significant strides have been made in that regard. For example the Development Finance Institutions (DFI's), Export Credit Agencies (ECA's) and Sovereign Wealth Funds (SWF's) that are now funding projects across the continent require companies to sign onto and abide by stricter codes of conduct.
These initiatives coupled with individual actions such as the recent cases in Kenya where the CEOs of a number of the country's leading companies including Safaricom and KCB voluntarily decided to match public sector wealth and assets disclosures with their own, suggests that transparency is finally being seen as important and fast becoming an indispensable requirement for doing business.

This last point is very important because it confirms that Africa is indeed becoming a more viable and credible investment destination which offers potential returns, far above those available in the developed economies of the East and West. Governments across the continent however need to be careful and guard our interests by jointly setting very high training and human development quotas on the potential investment partners so as to ensure that whilst they are able to make a reasonable return, they have a longer and more permanent impact on our people.

The writer is Founder & Chairman, Qalaa Holdings